Girl Power STEM Camp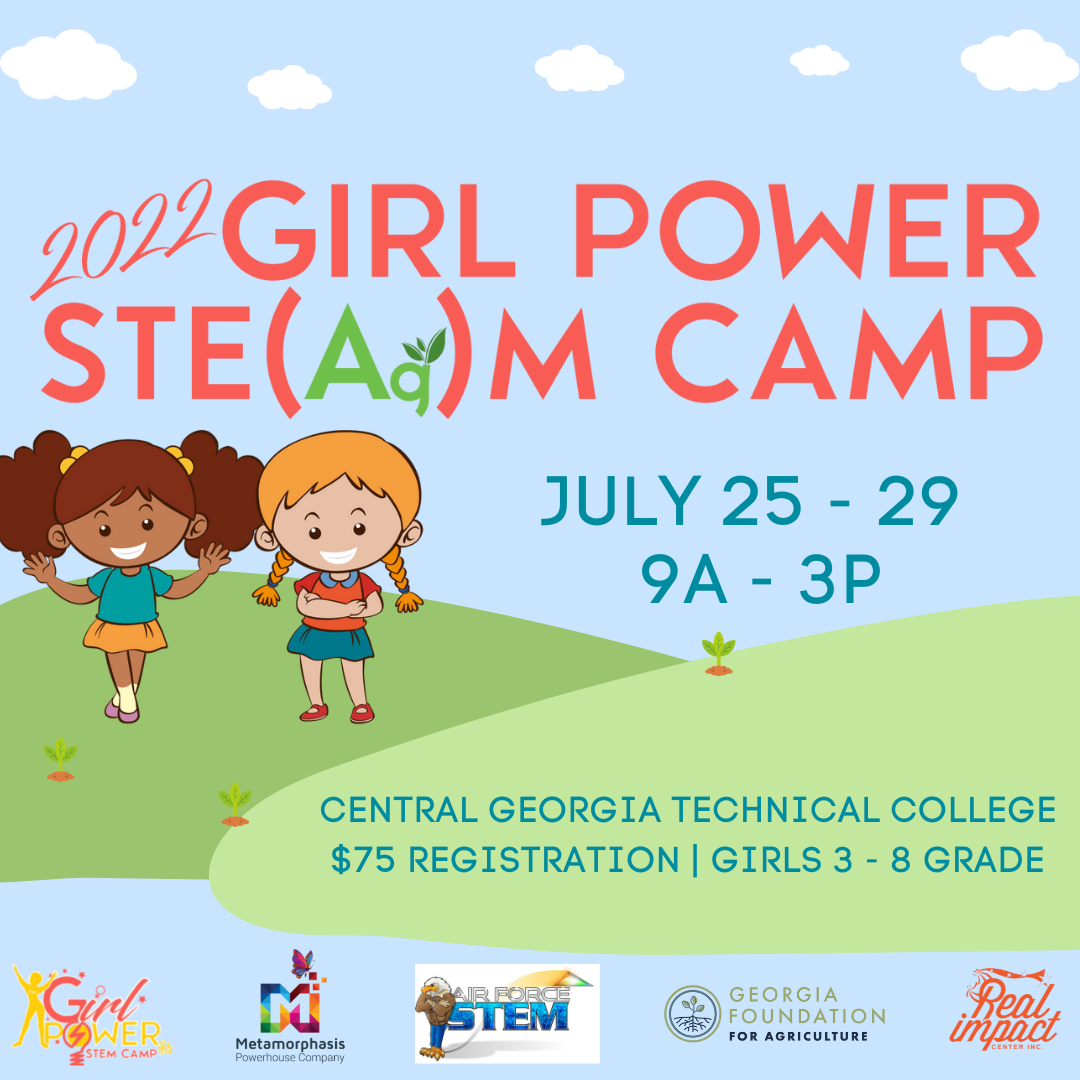 We're sparking up the Girl Power with our Girl Power STEM Camp this Summer! Join us in person from July 25th-29th, 2022!
Real IMPACT is offering one week of STEMtastic Fun this summer on the campus of Central Georgia Technical College. Girls will learn and have fun while meeting new friends! This week is designed to show girls another side to science, technology, engineering, art, agriculture, and math that are rarely explored inside of the classroom. Our educators will ensure the girls will have the best time! What does that mean? It means flying drones, creating art while learning math, getting the inside scope on Agriculture, oh and there's an engineer build contest almost everyday! One of our new additions is for each girl to bring an old pair of jeans for our upcycling project! Don't worry she will bring them back home-just in a new way! In addition, each girl will get a chance to build her own business in the afternoon with Being the CEO in ME Kit! Sessions are divided up into rising 3rd – 5th and rising 6th – 8th grade classes. Please be sure to select your girls correct rising grade session when registering.
For questions, please email [email protected] or call 478-714-6039.
Thank you!
Real IMPACT Team
When: July 25th-29th, 2022
Time: 9am-3pm, Monday through Friday
Where: Central Georgia Technical College, Macon (Building I)
For Whom: Rising 3rd-8th grade girls
Cost: one-time non-refundable rate of $75 only (cost includes daily lunch, daily snack and a camp t-shirt)
COVID-19 protocols will be followed according to current CDC guidelines. Masks are optional.