Real IMPACT Center, Inc. is a 501(c)3 organization with a mission to provide youth girls with support in academics and prevention services in order to develop Intelligent and Motivated People to Actively Change the Times through a STEM/STEAM (Science, Technology, Engineering, Art, and Math) focus.
In other words, we want to…
Expose more Girls to Science, Technology, Engineering, Art, and Math through hands-on project-based learning while teaching life-skills along the way!
If you want a stronger community, invest in a girl.
And that's exactly what Geneva West has done. Taking her motto to heart, Geneva launched Real IMPACT Center, Inc. in 2013. In the last seven and half years, Geneva and her non-profit have directly impacted over 3,500 girls in Middle Georgia through STEAM-based (science, technology, engineering, art, math) programming to close the gender gap in STEM education and careers for under represented groups by engaging girls in third through eighth grade. RIC now offers unique programs year-round including the monthly STEMtastic Saturdays, Pretty Cool Lego Girls Robotics Team and Real Girls Code Club after school programs, Girl Power STEM Camps in the summer, Girls will be Women in STEAM Conference, Women in STEM Speaker Series, and Macon STEM Festival 2021.
Background
Before founding and holding the position as Executive Director for Real IMPACT Center, West received her BA in Mass Communications from Fort Valley State University (2003) and her MBA in Human Resources from Keller Graduate School of Management (2010). A native of Pineview, GA, West moved to Macon after completing her education and spent ten years working in the wireless technology industry. She has two daughters, Amarie and Jada, who she credits as her inspiration and driving force behind her shift to focus on empowering, educating, and inspiring girls and young women in her community. Geneva has effectively identified the REAL issue of poor academics and low interest in the science and math fields among girls and offered a REAL solution by providing STEM programming and making a Real IMPACT in the lives of our youth.  She also knows that giving back goes beyond her vision with Real IMPACT Center.
Leading a life of service and action is paramount for West. She values her roles as a mother, a mentor, and a member of Beulahland Bible Church.  She is a member of Delta Sigma Theta Sorority, Inc. (Macon Alumnae Chapter) and a National Lifetime Member of Fort Valley State University Alumni Association (Macon Chapter). West's dedication and hard work is gaining some well-deserved recognition locally and nationally. West has an extensive list of awards and recognitions for her service in the community, Empowering Girls in STEM!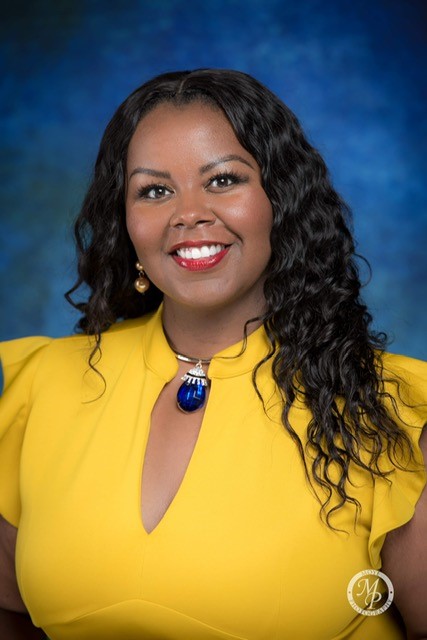 Geneva West
Real I.M.P.A.C.T. Center, Inc.
Founder
Recent Awards
2020 – Georgia Trend Magazine 40 under 40 Honoree

2020 – Citizen of the Year Award; Omega Psi Phi Fraternity, Inc. (State Level)

2019 – Citizen of the Year Award; Omega Psi Phi Fraternity, Inc. (Lambda Phi Chapter)

2019 – Macon Magazine 40 under 40 Young Leaders
2019 – "You Rock" Award; Metamorphasis Powerhouse Company, Inc.

2019 – Multiplying Good-Jefferson Award; WGXA.tv

2018 – Whitney M. Young Jr. Service Award; Central Georgia Boy Scouts of America

2018 – Jefferson Award; WGXA.tv
2017 – Leadership Macon Graduate

2017 – Community Service Award; Bibb county Sheriff Department

2017 – Service to the Youth Award; Links, Inc.

2017 – 100 Most Influential Small Town People; Rural Leader Magazine

2017 – Top 40 under 40; Rural Leader Magazine